Välkommen till BSI & Partners.

BSI & Partners är ett lundabaserat konsult- och rådgivningsföretag inom management, grundat 1985. BSI arbetar med strategi, organisation, affärsprocesser och verksamhetsstyrning i syfte att öka kundernas effektivitet i vid mening.
BSI har lång erfarenhet av strategi- och organisationsutveckling inom såväl privata företag som offentliga organisationer. Företaget har tillgång till ett väl utvecklat nätverk av konsulter inom olika specialistområden, och kan därmed säkerställa att nödvändig kompetens finns tillhanda för att lösa kundernas problem.
En del medarbetare inom BSI har via anknytning till Lunds Universitet även författat läroböcker inom management och företagsekonomi, såsom Integrerad Organisationslära, Företagsekonomi 2000, Företagsstrategiska perspektiv m.fl. Mer om detta finns att läsa under Publikationer.
För våra engelsktalande affärsvänner brukar vi betona att vi arbetar med "Corporate, Business, Organisational and Strategy development and implementation."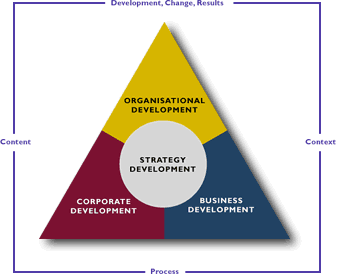 Kontaktinformation

BSI & Partners

c/o Lars H. Bruzelius

Östgötavägen 6

222 25 Lund

Telefon: 046-14 50 75

Mobil: 0708-140 190

E-post: lhb@bsi.se

BSI & Partners

c/o Per-Hugo Skärvad

Revirvägen 9

226 53 Lund

Mobil: 0708-327 246

E-post: phs@bsi.se